Beräich(er): Aarbecht am sozialen oder edukative Beräich, Ëmweltschutz, Kultur
Programm: Service volontaire européen
Organisation d'accueil:
Filoxenia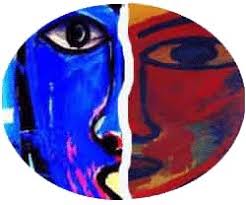 Missioun:
Adress / Land:
Kryoneri Korinthias, Greece (Semi mountainous village, 15 minutes to the sea / Rural area)
Dauer: < 2 Méint
Ufank: Juni 2023
Schluss: Juni 2023
Typ vun der Missioun: Am Grupp
Beschreiwung vun der Missioun:
The village Kryoneri is situated in the centre of the Corinthian province, at the same distance between sea and mountains. It is built like an amphitheater, at 740 meters of altitude and has a panoramic view above the Corinthian Gulf. Mount Vesiza (1.200 m.) overlooks the village and constitutes the natural border with the plain of the Stymfalía lake. From this mountain, the river Elisson spreads and crosses Kryoneri and the evergreen plain, before flowing in the Corinthian Gulf, towards Kiato.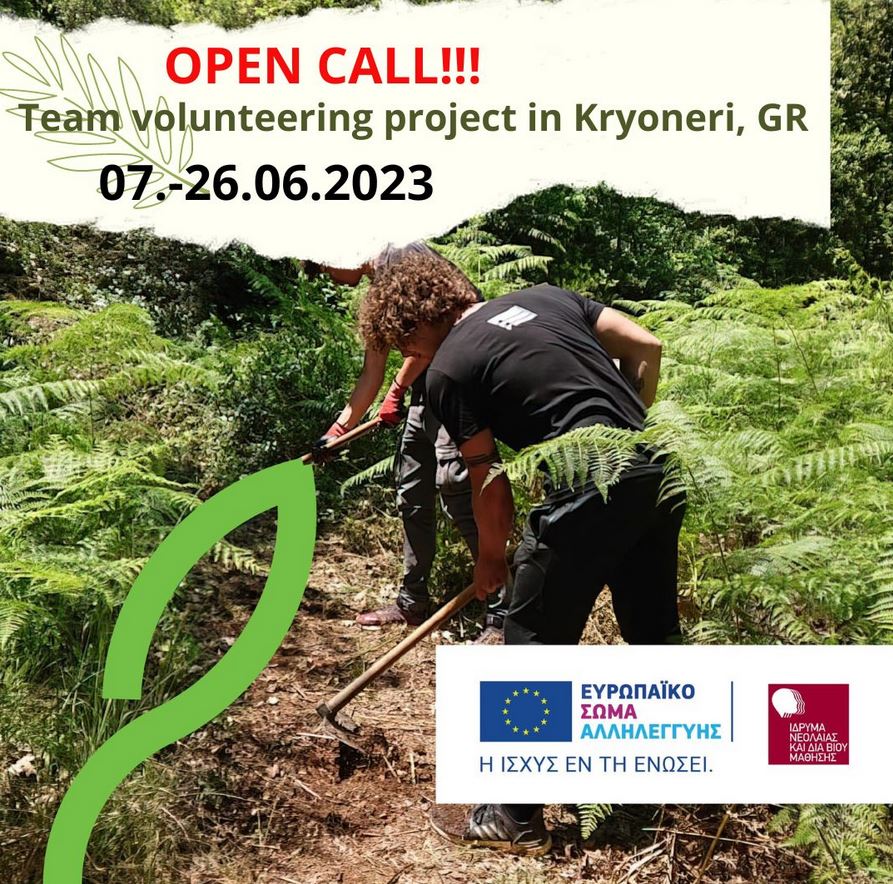 Aufgaben vum Volontaire:
During this Team ESC, young people will help out on the following sectors:
– gardening and supporting Hostel Elisson practical jobs
– cleaning environmental footpaths around Kryoneri;
– developing flora & fauna panels in environmental footpath;
– building wooden equipment for the footpath (banks, etc.);
– reusing recycling material for wooden constructions;
The project's programme will also include exciting activities such as:
· get to know our gastronomy and farming culture
· Organic food
· learning of Greek dances
· mountain biking, hiking and open air activities to relax and to get to know each other.
Necessary personal equipment: working clothes (long & short trousers), shoes and sun hut for outdoor work, sun protection cream, your personal medicaments in case you need some.
Working tools and gloves will be offered by the hosting organisation.
Please bring adequate material from your country to present your culture, history, gastronomy, music, etc. during the "Intercultural event" for the local community.
Gesichte Profil:
People interested in the topic with sense of team work, sensible with nature and environment.