Beräich(er): Aarbecht am sozialen oder edukative Beräich, Kultur
Programm: Service volontaire européen
Organisation d'accueil:
ASOCIATIA CURBA DE CULTURA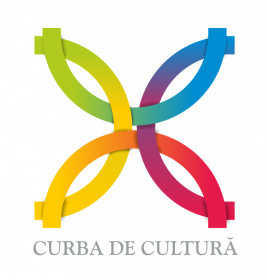 Missioun:
Adress / Land:
Izvoarele, Romania
Dauer: 6 - 12 Méint
Ufank: September 2024
Schluss: August 2025
Typ vun der Missioun: Individuell
Beschreiwung vun der Missioun:
Curba de Cultură focuses on teenagers and youth development.
Our mission is to use non-formal education as a complementary method to the formal educational system for young people. We want to create the premises for a better development of the young people and their more suited integration within their respective communities. We wish to make young people aware that they actively belong to their local and national culture.
The youth center will be the base of operations for all projects taking place in the rural community of Izvoarele village, Prahova County in Romania. The beautiful surroundings and the
mountain landscape will provide an excellent environment for building trust, tolerance and understanding and will create great personal development opportunities.
The hosting placement, Izvoarele, is 60 kms from Brasov, 50 kms away from Ploiesti and 110 kms away from Bucharest, the capital and the main city in Romania. The volunteers will live inside the community, which is a regular mountain community in rural Romania.

Aufgaben vum Volontaire:
The general lines of the activities that the volunteers will implement is the following:
– music, dance and theatre (shadow and sensorial) workshops organized and held by mixed teams of international and local volunteers and attended by the general population of Izvoarele, Teișani, Măneciu, Drajna, Cerașu but with a focus on young people.
– photo and film making – creating materials on relevant topics for the volunteers and the beneficiaries, chose together, but in the line with the priorities of the European Solidarity Corps programme
– school workshops and activities on various topics (handcrafts, languages, culture, tolerance, active citizenship, involvement, policies etc) organized by international volunteers in the schools of the communes and the adiacent communes and towns (Măneciu, Vălenii de Munte) and attended by children and youngsters
– trainings for local and international volunteers on topics like: non-formal methods, communication and public speaking, event management, intercultural education, cultural management etc
Gesichte Profil:
Profile of the volunteer:
– is between 18 and 30 years old
– is available for the full length of the mobility
– is motivated to do international volunteering
– is strongly motivated to live and work in rural area
– is interested in learning a different European language
– is motivated to develop new competences and to learn about community development
– is interested in developing digital skills
– has good English communication
skills, spoken and written