Beräich(er): Aarbecht am sozialen oder edukative Beräich, Kultur
Programm: Service volontaire européen
Organisation d'accueil:
ProAtlântico – Associação Juvenil

Missioun:
Adress / Land:
Rua do Sol, 2ª (Vila Fria)
PORTO SALVO
Portugal

Dauer: 6 - 12 Méint
Ufank: Individuell ofklären Individuell ofklären
Schluss: à convenir
Typ vun der Missioun: Individuell
Beschreiwung vun der Missioun:
ProAtlântico - Associação Juvenil is a non-profit youth organisation, founded in 2001 in Oeiras Council, based in Vila Fria (Porto Salvo) and carries out projects that aim the occupation of free time at the same time that gives the chance to young people to promote their active participation by taking part in European youth projects and in local voluntary activities.
ProAtlântico develops its work based in partnership with local Social Care organisations like Foster Homes, Support Centers for People with Disabilities, Senior Daily Centers offering the chance to their target groups to take part in the projects.
ProAtlantico works in partnership with several organisations from the community: schools, foster homes, immigrant organisations, youth centres,senior daily centres and institutions for people with disabilities.The volunteer will collaborate directly with the target groups of the partner organisations.
Volunteers will be sharing a flat.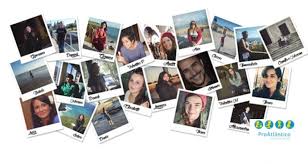 Aufgaben vum Volontaire:
Volunteers will develop activities with children, youngsters, elderly people, disabled or migrants/refugees according to their profiles.
Activities with children:
Organisation of the daily activities of the center like games, workshops, handcrafts, theatre, dance, sports, music
Organisation of activities related to special events (  Christmas theatre play, Carnaval masks, summer camps)
accompanying children in outdoor activities like the beach, the Zoo, etc.
supporting the daily routines
Activities with old people:
Organisation of different activities: handcrafts, dance, games, gymnastics, etc.
Activities with disabled:
Organisation of several workshops (ceramics, painting, decorating, etc.)
Helping  to give meals to residents
Organisation of  leisure time activities and sport activities adapted to their situation
Activities with migrants/refugees
Organisation of leisure time actions, cultural and integrational activities.
accompanying them to medical and public administration services
Gesichte Profil:
A high motivation to work with children, young people and elderly and with special interest on music,dance, theatre, sports, cooking, computers, handicrafts, gardening, history, photography, arts etc.
Äre Kontakt: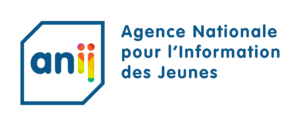 Lia Kechagia
Lia@anij.lu
26293219