Beräich(er): Aarbecht am sozialen oder edukative Beräich, Entwécklungs-zesummenaarbecht, Kultur
Programm: Service volontaire européen
Organisation d'accueil:
Stadtbibliothek Dornbirn

Missioun:
Adress / Land:
Dornbirn, Austria
Dauer: 6 - 12 Méint
Ufank: Oktober 2023
Schluss: Juni 2024
Typ vun der Missioun: Individuell
Beschreiwung vun der Missioun:
"Stadtbibliothek Dornbirn" is one of Western Austrias' (region Vorarlberg) the largest public libraries. The new building was opened in January 2020 and is full of discoveries for young and old. The library makes over 60.000 media available to a wide audience, including books, CDs and DVDs, magazines and games – both analog and digital.
Besides these offers, you can visit the library to read and browse through books and magazines, enjoy some fair-trade coffee or use the technically fully equipped study rooms. Furthermore, the new building includes a Gaming Zone which not only offers a variety of Nintendo Switch games but also hosts Gaming Tournaments. The digital offer ranges from e-books and e-audios, to the movie streaming site "Filmfriend" and the "Pressreader" for newspapers and magazines.
Our volunteers work in close coordination with the team in all operational areas. Those are customers contact when lending books, answering questions or providing general information as well as supporting the media inventory or the team in the production of events.
All volunteers experience the cultural world in Vorarlberg during their stay. They peek behind the extensive and diverse work of a library and the cultural partners in the region.
Being a volunteer at Stadtbibliothek Dornbirn is an experience, it provides a chance to work independently and to learn more about the work with different media and different people of all ages and backgrounds.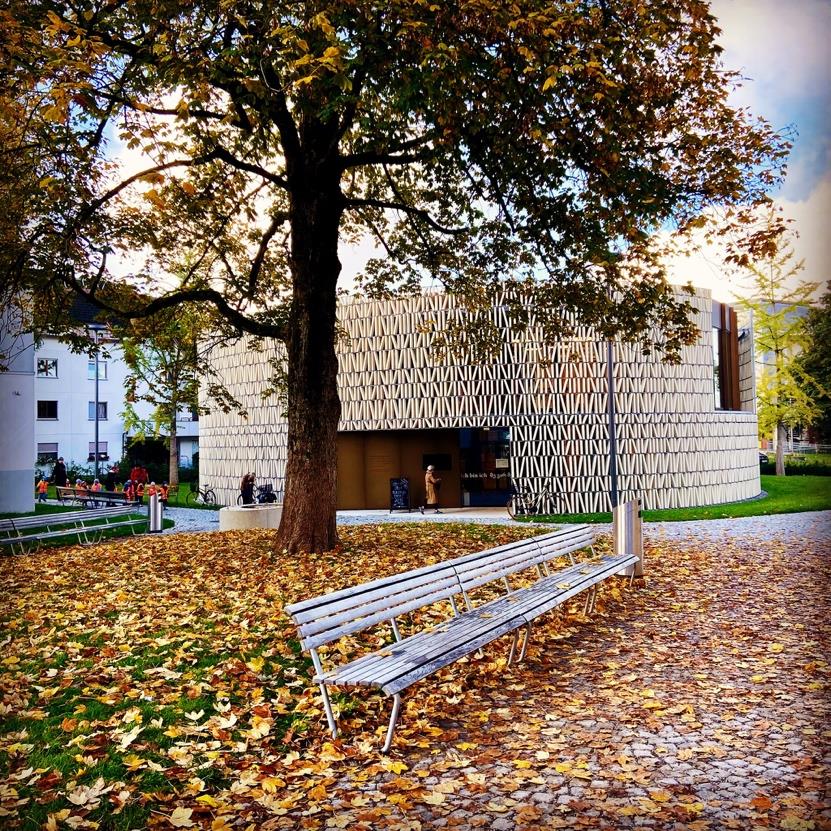 Aufgaben vum Volontaire:
The volunteer will work five days a week, 34 hours a week including German course. S*he will have two days holidays per month.
The volunteers' main focus is the library for children and young people. Here they are offered a space to become creative themselves. It's possible to organize workshops, activities, discussions, projects with and for teenagers; the list is long, and except for budgetary constraints there are no limits to creativity.
However, this is an offer, not a must, and volunteers can always choose to support the team with their daily tasks as well, instead of taking on the own events. We take our volunteers seriously as experts in being young and invite them to help us choose with media, books, mangas, films, CD's, etc. will be acquired for the youth library.
In the daily contact with the young people s*he will increase her*his social skills and (trans-) cultural competences. By helping with our projects and activities, the volunteer will learn project management and practice teamwork.
Gesichte Profil:
Our volunteers should like to work with kids and youngsters and should be interested in youth cultures and different media and media topics: literature, games, analogue and digital media, etc.
They should be interested in communicating with other young people and be prepared to take the initiative to get in contact with them. They should be flexible and be motivated to take part in our library work, our activities, projects and workshops.