Beräich(er): Aarbecht am sozialen oder edukative Beräich, Kultur
Programm: Service volontaire européen
Organisation d'accueil:
Associazione Vicolocorto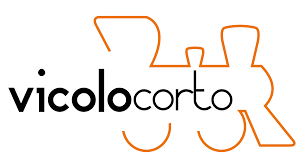 Missioun:
Adress / Land:
Pesaro, Italy
Dauer: 3 - 6 Méint
Ufank: Juni 2023
Schluss: November 2023
Typ vun der Missioun: Am Grupp
Beschreiwung vun der Missioun:
The volunteers are involved in the activities organized by the Local Committee of Cingoli, which is located within the area affected by the earthquake between 2016 and 2017. The volunteers WILL NOT be involved in emergency situations and WILL NOT deal with First Aid interventions.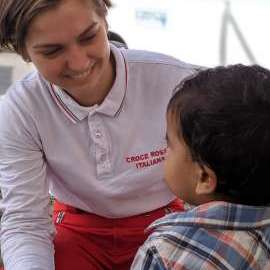 Aufgaben vum Volontaire:
ACTIVITIES DURING COVID EMERGENCY TIME:
Support and social animation during the transportation of patients from hospitals, retirement homes, for people who need cures, medical support, and COVID-19 (always when they are dismissed by the hospital and returning home), for the swab tests (COVID-19 related)
Groceries distribution to the people who are in quarantine, or that cannot move from home
Medical supplies distribution, such as the project "PRONTO FARMACO" that consists in the distribution and delivery of medications from the pharmacy to the houses of people that cannot reach the pharmacy centre, and also to the retirement house for elderly people
Support to the local Caritas for the distribution of food to the people in need
Support to the local retirement home, such as controlling the meetings between elderly people and their relatives
Support to the hospital for the queue while waiting for the blood tests during mornings
Support to the staff work during the registration and booking for the vaccines
NORMAL TIME:
Support the care of elderly people with disability
Sanitary and safety assistance at sports events (autumn, winter, spring), such as football matches, handball, matches, motocross, rally, cycling (Nove Fossi)
Assistance at Verde Azzurro waterpark (summer)
Sanitary and safety assistance at demonstrations (year round)
Support and participation in events and festivals like: "Calici dal Balcone" (16th August) linked to the project "Mettiamoci sulla buona strada- impariamo a bere" about the responsible drinking and safety on the road; "Calici sotto l'albero" (14th-16th December) is linked again to the project of the responsible drinking; "Bottega dei giovani" (about health and nutrition); "Mercatini" (outdoors markets, during summer); "Rotary event" (a day with disabled children, summer); "Pesca di beneficenza" (autumn, during Fiera dei morti-a fair); "Fiera dei morti" (2nd November)
Support to the Red Cross Youth with meetings and events
Take part in informative and awareness campaigns ("No cicche a Cingoli")
Support to training courses about FIRST AID and road safety
Support to internal communication strategy of the Red Cross (social media)
Informative activities at school (FIRST AID)
Project with schools, like "Tu si que vales" (February)
Gesichte Profil:
Youngsters interested in the topic with a sense of team work.