Beräich(er): Aarbecht am sozialen oder edukative Beräich, Kultur, Sport
Programm: Service volontaire européen
Organisation d'accueil:
Villa Elba Kokkola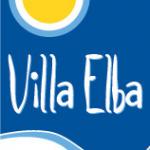 Missioun:
Adress / Land:
Kokkola, Finlande
Dauer: < 2 Méint
Ufank: Juli 2023
Schluss: Juli 2023
Typ vun der Missioun: Am Grupp
Beschreiwung vun der Missioun:
Accommodation is organised in Youth Centre VillaElba in beautiful summer house Villa Marina by the sea. It is a simple house with no modern comforts:there are no indoor toilets, no indoor shower or running water in the house. Water is available from the well outside and there is an outdoor shower and sauna tent. The house is heated thanks to the fireplace and electric radiators. Therefore, it requires patience and flexibility, as volunteers must adapt to a modest living environment. On the other hand, the Villa has a beautiful environment and offers participants a unique chance to try out traditional Finnish summer cottage lifestyle.
Lunch is served during working days and volunteers get food money to prepare the other meals themselves.
During Juku camp participants live in tents.

Aufgaben vum Volontaire:
During this project, volunteers help to prepare two events: preparation and implementation of Kokkola Cup youth football tournament and Juku children's sport camp.
Tasks at Kokkola Cup: Helping with arranging the football tournament means that volunteers help with: maintenance of the football fields: cut grass, put up signs, help to organize accommodation spaces at local schools, help to organize the kiosk
Tasks in Juku camp: At Juku-camp the volunteers help with setting up the camp, assists staff in catering, in first aid and in information centre, helps the leaders to organize and lead sport activities and other programs. After the camp, the volunteers help to clean the area, pack stuff and other practical work.
https://www.instagram.com/p/CjSUQpJgDuJ/
More information: https://www.villaelba.fi/en/youth-can-do-it/
Gesichte Profil:
We are looking for persons who want to develop their own skills.
Volunteering activities helps you to broaden your picture the world and gives you chance to develop your multicultural skills. You improve your language skills and gain more confidence to act in different situations. By participating in the project, you develop many skills related to working life, teamwork and living abroad.