Domaines : Aarbecht am sozialen oder edukative Beräich, Ëmweltschutz
Programme : Service volontaire européen
Organisation d'accueil
Filoxenia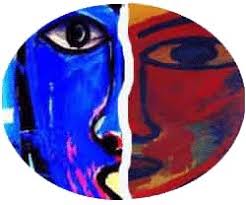 Mission
Adresse / pays
Kryoneri Korinthias
Greece

durée 3 - 6 Méint
début: mee 2021
fin: août 2021
type de mission: individuell
Description de la mission :
The association FILOXENIA, Intercultural-Environmental Organisation was founded in 2014 from the fusion of the non-governmantal organisations, "Filoxenia" Youth Support Organisation and Corinthian Environmental Movement. Both organisations decided to put together many years of experience, mainly in the intercultural and environmental sector, to raise awareness and support for young people and the society in those areas.
Tâches du volontaire :
supporting the historical archive of the Kryoneri community: archiving and scanning of old documents, photos, newspapers, etc., uploading them to the community website: www.matsani.gr
Environmental activities: creating new and cleaning existing footpaths, photographing, video-making, website and social media promotion
Gardening and supporting Hostel Elisson practical jobs
The project's programme will also include exciting activities such as:
get to know our gastronomy and farming culture· Organic food
learning of Greek dances
mountain biking, hiking and open air activities to relax and to get to know each other
Profil recherché :
ESC place open for young people with a strong motivation to be a volunteer.
Participants will get knowledge and methods, tools and can possibly act as multipliers back in their places.