Domaine : Aarbecht am sozialen oder edukative Beräich
Programme : Service volontaire européen
Organisation d'accueil
La Maison de l'Europe Le Mans-Sarthe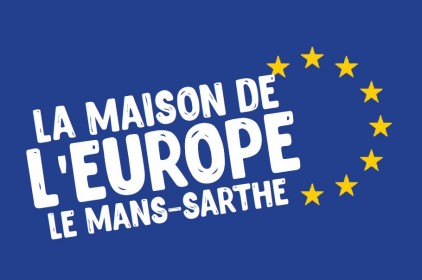 Mission
Adresse / pays
Le-Mans (one hour far from Paris)
France
durée 6 - 12 Méint
début: september 2021
fin: juillet 2022
type de mission: am grupp
Description de la mission :
The volunteer will be in contact with the inhabitants, young people and schoolchildren of the city. The volunteer will be asked to develop skills related to animation and teaching or information and communication regarding the project you prefer. Is is the really first time the city will welcome European volunteers. Other organisation in Le Mans are also hosted french volunteers and activites can be lead together.
Tâches du volontaire :
The volunteer will be involved in the activities of the town depending on the mission:
In the child and youth service:
-Your role will be to propose after school activities to the children of primary schools.
– You will be in contact with teachers and students in secondary schools to promote European Union, solidarity and mobility programs.
– You will help to organize youth activites, events and festivals taking place during weekends (about art and music) or school holidays (organisation of sports courses, photo-press-radio session, and other!).
– You can contribute to inform and organise activities for young people (exhibition, language exchange, video contest…) in the Youth Information Point of the city and you will invite to share about your experience as European volunteer.
In the event and external relations service:
-Your role will be to assist the team in the creation of communication tools going to welcome new residents and tourists.
– You would be in close contact with the «pole of attractiveness» which aims to boost tourism.
-You will assist the development of twinnings between the city of Le Mans and its partners (in Germany, UK, Russia, Greece, Japan, China …)
– You will work on the development of new partnerships with future twinning
Profil recherché :
HOW TO APPLY? These ESC offers are coordinated by the Maison de l'Europe in Le Mans. You will mainly be in touch with us during the application process, and at the beginning of your ESC to settle there. All administrative and financial aspects of the projects are managed by the Maison de l'Europe. More information about us: http://europe-en-sarthe.eu/a-propos/about-us/
If you already have some knowledge of French, please don't be afraid to apply in French! No matter if there is mistake, you are here to learn! And don't forget that English is not well spoken (or not spoken at all) in French rural areas!