Domaines : Aarbecht am sozialen oder edukative Beräich, Ëmweltschutz
Programme : Service volontaire européen
Organisation d'accueil
K.A.N.E.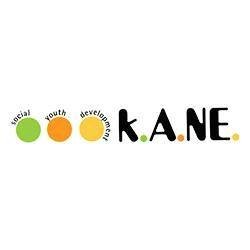 Mission
Adresse / pays
Kalamata, Greece
durée Individuell ofklären
début: individuell ofklären Individuell ofklären
fin: à convenir
type de mission: individuell
Description de la mission :
Social Youth Development K.A.NE. is a non-profit organization situated in Kalamata, Greece.
Our main target group is young people aged 15-30, youth workers, youth leaders, mentors and trainers.
However we are also working with all the local community.
In the Dog Rescue Centre abandoned and stray dogs are taken off the streets, cared for and given the chance to find a new home.

The role of the volunteer will be, in collaboration with rest of the projects that k.a.ne is leading or cooperating, to spread information, create new content & inspire young people.
Tâches du volontaire :
Assisting with the daily running of the animal shelter.
Cleaning the shelter and looking after the facilities.
Feeding the dogs and taking responsibility for their hygiene.
Taking the dogs for a walk.
Preparing the dogs for adoption.
Participating in the programming, development and evaluation of activities of the coordinating organisation (K.A.NE.).
Profil recherché :
The project requires a high level of commitment from the side of the volunteer, a sense of solidarity, tolerance and a willingness to work within a team.