Domaines : Aarbecht am sozialen oder edukative Beräich, Kultur
Programme : Service volontaire européen
Organisation d'accueil
Villa Elba Kokkola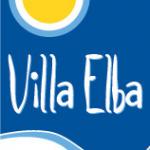 Mission
Adresse / pays
Kokkola
Finlande
durée < 2 Méint
début: september 2021
fin: octobre 2021
type de mission: am grupp
Description de la mission :
Villa Elba is a Youth Centre supported and supervised by the Ministry of Education and Culture. In Finland network of Youth Centres have a public and social role to support the growth and development of children and young people. The Centres are run under the Finnish law covering youth work  and we provide a safe operating environment and expert service for young people and educators. Our main expertise is in international youth work, environmental education, social youth work and youth work development projects. Our work consists of for example international camps, volunteering work for young people, coordination of volunteering projects, educational activities, nature school, adventure education, information and guidance about international programmes and regional coordination of youth work.
Tâches du volontaire :
After the on-arrival, training volunteers will start with practical work to help to build up the Elf path. The work is very concrete: to cut branches to prepare the elves, clean the routes in the forest before the snow comes, prepare lanterns, painting work and building materials.
We offer the volunteers:
a chance to live in a new culture
possibility to do volunteer work for the local community
a chance for intercultural learning
a project were you can use your creativity
Volunteers should be prepared for:
darkness
coldness
modest living environment
adventure
We expect from volunteers:
flexibility
respect
ability to follow the rules and schedule
Profil recherché :
We are looking for persons who want to develop their own skills.
The participants are young people seeking new possibilities to their lives. The volunteers can be unemployed, face educational, economic or social or physical challenges or have low language skills.