Domaines : Aarbecht am sozialen oder edukative Beräich, Déiereschutz, Kultur
Programme : Service volontaire européen
Organisation d'accueil
Farfalle nella Testa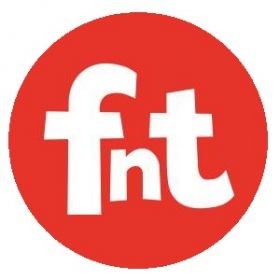 Mission
Adresse / pays
Bordano
Italy
durée 3 - 6 Méint
début: mee 2021
fin: mars 2022
type de mission: individuell
Description de la mission :
Farfalle nella Testa is a cooperative society that deals with communication of science. It was born in 2013, bringing together various fields of professionalism (management, scientific advice, research, exhibitions, educational projects, technology, communication) with a great experience in scientific museums, science centres, zoos, aquariums, research groups and/or experienced in the dissemination. The idea behind the birth of the cooperative was to have in one working group all the skills needed to create, implement and/or manage exhibitions and didactic paths with live animals and plants. Farfalle nella Testa since 2015 has been managing the House of Butterflies in Bordano (UD), the biggest structure of this kind in Italy, owned by the Municipality of Bordano.
Tâches du volontaire :
Tasks of the volunteers
Support during guided tours, educational workshops and events organized especially during the summer season (hikes, theme days etc.);
Participation in the conception, planning and realization of such events;
Creation and realization of activities, events or workshops: after an initial phase of adaptation, the volunteers will be encouraged and supported to enrich the Butterfly House with their ideas and experiences;
Assistance to the staff during the ordinary and extraordinary management of the Butterfly House: management and maintenance of tropical greenhouses and more in general of the museum structure;
Shooting and editing video, taking and editing photos, as well as publishing them on social media; following the media campaign on Facebook and Instagram;
Help during the breeding and care of insects and other invertebrates and vertebrates;
Assistance to the staff for the care of plants and outdoor gardening activities;
Participation in staff meetings and specific meetings on various aspects.
The planning of these activities and the assignment of specific tasks will always be closely connected with the preparation and the interests of the volunteers so that everyone can find space for their own ideas and their own spirit of initiative.
Profil recherché :
The volunteers need to be aged between 18 and 30 and be residents in an EU country. The ideal volunteers are ready and motivated to interact with local people and live a deep cultural experience. The ideal candidate should have the following qualities :
is a nature and animals lover
has a willingness to work in a group and in contact with the public, especially with children
is willing to do manual work and get their hands dirty
is ready and interested in spending a prolonged period of time in a small town located in a valley between the Carnic Pre-Alps and the Julian Alps
is a curious person, who asks questions and is capable of making constructive criticism and self-criticism
Additional valued skills:
scientific background and previous experiences in the field of environmental education and/or gardening, horticulture, and agriculture.
artistic skills in particular in the theatrical/acting field
video-making and/or photography skills
experience in the organization of public, tourist, and recreational events.