Domaines : Aarbecht am sozialen oder edukative Beräich, Kultur
Programme : Service volontaire européen
Organisation d'accueil
Kindergarten Jenaplan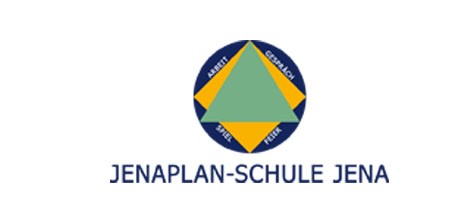 Mission
Adresse / pays
Grietgasse 18
D-07743 JENA

durée 6 - 12 Méint
début: september 2021
fin: août 2022
type de mission: individuell
Description de la mission :
If you want to work as a volunteer in a nursery school (kindergarten) perhaps this kindergarten of Jenaplan School could be a wonderful place for your work placement. In the "Vorschulteil Jenaplan-Schule Jena" we take care of 30 children at the age from 3 Years to 6 years. This kindergartengroup is resident in the middle of the Jenaplan-school. This school is based on a progressive education concept, called Jenaplan .
Currently about 450 pupils go to this school from primary school up to grammar school. They can leave school with any school-leaving qualification which is possible to get in Germany up to Abitur.
It would make us very happy, if you could help us to continue this tradition of Spanish culture in our kindergartengroup and if you could teach the children the Spanish language and Spanish culture playfully. In return, of course we will surely assist you learning the German language and culture.
Tâches du volontaire :
In our kindergarten we work in a team of 4 educators. Since several years the Spanish languaga and Spanish culture are a regular feature in our kindergartengroup. We sing Spanish songs and have a lot of Spanish children's books. Our school has a school partnership with a school in San Marcos Nicaragua "Corazón de Jesús". We practice a lively exchange with this school an people of San Marcos. Respect and tolerance are indispensable essential values for us.
Of course we also like to explore nature together with our children, we like to do sports, we like to sing and to play music (we have a piano, an accordion, guitars, drums and a lot of other music instruments), we like to paint, to do handicraft work and we like to do many other things together with our children. We have regular meetings and contact to the older children of our school and work together in several projects. When you come to us , you will have a lot of opportunities to help children and to work together in a team.
Profil recherché :
Please only apply for this project, if Spanish is your mother language