Domaines : Aarbecht am sozialen oder edukative Beräich, Kultur
Programme : Service volontaire européen
Organisation d'accueil
Kreisjugendwerk der AWO Karlsruhe-Stadt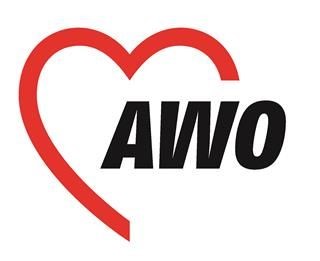 Mission
Adresse / pays
Karlsruhe
Germany
durée 6 - 12 Méint
début: oktober 2021
fin: septembre 2022
type de mission: am grupp
Description de la mission :
The "Kita am Haydnplatz" is a bilingual (German/French) day care centre located in the western part of the city centre of Karlsruhe. The centre welcomes children in the age of 1-6 from 07.00 to 17.30 for 61 children.
The volunteer has 24 holiday days. The kitas are closed some weeks in December and in August.
The volunteer will be accommodated in a house with six more ESC volunteers. The volunteers share kitchen, bathroom and a common room. There's no own sleeping room for everybody but we have a rotating system so that everybody can have his/her own room for some time. Besides there's also a room where guests can be accommodated. The volunteer gets a card for the public transport, so he/she can travel with the tram, train and bus for free.
Tâches du volontaire :
The tasks of the volunteer are supporting the educators in one group of children in their daily activities, supporting
the kitchen (preparing, cleaning breakfast and lunch), but as well realizing his/her own project with the children.
The volunteer will support the daily activities with the kids, as well as special activities, such as sports, role playing, construction and arts. Depending on the own interests of the volunteer there' s the possibility to make an own project/workshop, such as doing handicrafts, games and other activities.
The volunteer will also support the preparation of breakfast and lunch for the children and he/she will support the housekeeping activities. The volunteer will work 34 hours in the kita.
Additionally, he/she has to support the coordinating organization with intercultural activities, such as the Livin' Culture project.
Profil recherché :
Are You…
creative and open-minded?
interested in work with children?
interested in anything you can show or share with others (music, sports, art,…)?
a responsible person?
Do you have a lot of new ideas for fun & educative activities?
Do you already have some German language skills?
If yes, then you are the perfect candidate for this position. Don't hesitate to apply!