Domaines : Ëmweltschutz, Kultur
Programme : Service volontaire national
Organisation d'accueil
CELL – Centre for Ecological Learning Luxembourg
Mission
Adresse / pays
1 Rue du Lycée
L-8508 Redange
durée 3 - 6 Méint
début: individuell ofklären 2020
fin: à convenir
type de mission: individuell
Description de la mission :
CELL is a non-profit organisation that provides an experimental space for thinking, researching, disseminating and practising post-carbon lifestyles and regenerative culture. CELL aspires towards living sustainably by example and endorses integral, systemic thinking and action; fostering a culture of solidarity and collaboration; skilling up for living well in a post-carbon economy.
The volunteer will be part of a core team of 4 people and mainly assist the Äerdschëff project, an ecological construction project. They will be part of a very mixed group of people, experts, construction companies, other national and international volunteers etc. Besides, the volunteer has the possibility to join other Cell projects if wished for covering subjects like urban gardening, local/alternative economies aso.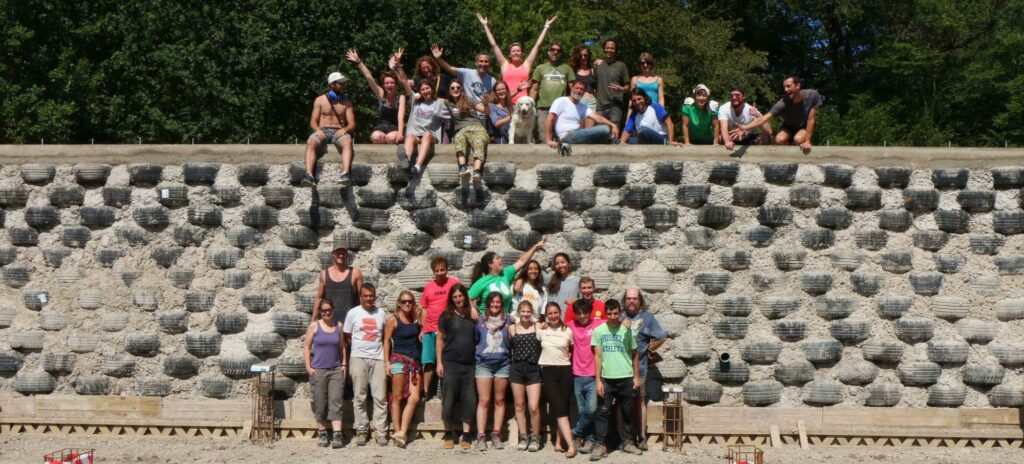 Tâches du volontaire :
During the coming months we will finish the construction of the Äerdschëff, so the volunteer will have the opportunity to help with any task that comes up like:
building interior walls with different materials like wood, straw bales, rammed earth and/or other materials
installing PV-panels
plaster walls with adobe/clay
helping with any side job linked to the construction of the dry stone wall, the root cellar or the chantier participatif
learn about earthships and ecological construction
looking for and organising volunteers
communication tasks like updating homepage, social media aso.
cooking for the team
Profil recherché :
We are looking for motivated young people who are passionate about ecological construction. To take on tasks independently would be a great advantage in the group!