Domaines : Aarbecht am sozialen oder edukative Beräich, Ëmweltschutz
Programme : Service volontaire européen
Organisation d'accueil
K.A.N.E.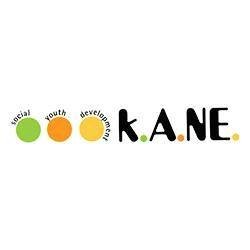 Mission
Adresse / pays
Kalamata, Greece
durée Individuell ofklären
début: individuell ofklären Individuell ofklären
fin: à convenir
type de mission: individuell
Description de la mission :
Social Youth Development K.A.NE. is a non-profit organization situated in Kalamata, Greece.
Our main target group is young people aged 15-30, youth workers, youth leaders, mentors and trainers.
However we are also working with all the local community.
"THE LYSOS GARDEN", was founded in 2016 and is represented by Eva Lang and Spelich Waltraud. The main goal of this project is the integration of adults with mental backwardness and slight disability, in society, giving them the supplies to feel equalmembers. This non-profit project, focuses also in the education and training of adults with mental health backwardness and slight disability in the cultivationof organic products. Consists of an agronomist asproject manager, three trainers, one social worker a skilled craftsman and a farm worker.
Tâches du volontaire :
Daily plant care (watering, weeding, pruning etc etc).
Preparation of works for planting flower beds (mixing soil supplementation, addition of manure and compost).
Work with agricultural machinery.
Collection of plant residues for the purpose of creation compost.
Taking Care for the general cleanliness and arrangement of the space.
Participation-assistance in the creation of structures/materials that are required to facilitate everyday life of the trainees as well as for the facilitation of educational activities (wood constructions and metalwork).
Creating/uploading content for the website and social media of the project.
Creation of advertising material (printed and with the aim of promoting and communication of the gardenproject but also for the sales promotion).
Profil recherché :
The volunteer should be interested in agricultural sector and willing to work with people with dissabilities.
The volunteer should take initiatives in cooperation with the members of the project.