Domaines : Aarbecht am sozialen oder edukative Beräich, Ëmweltschutz
Programme : Service volontaire européen
Organisation d'accueil
K.A.N.E.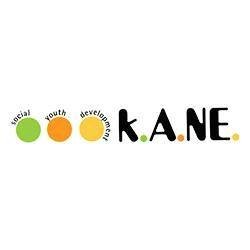 Mission
Adresse / pays
Kalamata, Greece
durée Individuell ofklären
début: individuell ofklären Individuell ofklären
fin: à convenir
type de mission: individuell
Description de la mission :
Social Youth Development K.A.NE. is a non-profit organization situated in Kalamata, Greece.
Our main target group is young people aged 15-30, youth workers, youth leaders, mentors and trainers.
However we are also working with all the local community.
The project involves working at the Therapeutic Horse Riding Centre.
Therapeutic Horse riding Centre is a rehabilitative organisation giving children with physical and mental disabilities therapies using horses and horse riding.
Tâches du volontaire :
Working with the specialist staff to develop activities and non-formal education games.
Acting as an assistant to the trainer during the sessions.
Working with the trainer to deliver the therapies for the child and ensure their and the horse's safety.
Preparing and training the horses prior to the sessions.
Looking after the horse, its gear and the materials used for the activities.
Participating in the programming, development and evaluation of activities of the coordinating organisation.
Profil recherché :
The volunteer should have an interest in working with people with psychological and physical disabilities and feel comfortable doing so
The project requires a high level of commitment from the side of the volunteer, a sense of solidarity, tolerance and a willingness to work within a team