Domaines : Aarbecht am sozialen oder edukative Beräich, Kultur
Programme : Service volontaire européen
Organisation d'accueil
K.A.N.E.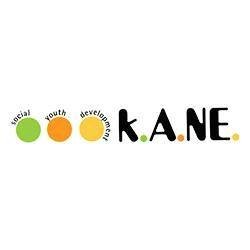 Mission
Adresse / pays
Kalamata, Greece
durée Individuell ofklären
début: individuell ofklären Individuell ofklären
fin: à convenir
type de mission: individuell
Description de la mission :
Social Youth Development K.A.NE. is a non-profit organization situated in Kalamata, Greece.
Our main target group is young people aged 15-30, youth workers, youth leaders, mentors and trainers.
However we are also working with all the local community.
The project aims:
To create awareness through art and motivate the local youth in participating actively in the society. The role of the volunteer will be, in collaboration with rest of the projects that k.a.ne is leading or cooperating , to create videos so young people can get inspired.
Tâches du volontaire :
Create videos for the projects that K.A.NE & local partners are implementing.
Create promotion material for K.A.NE & loca partners.
Create designs & videos for the organization's websites.
Develop and update the content for the platform (videos, podcasts, tutorials) so young people can benefit from them.
Profil recherché :
The volunteer should have knowledge of web development ,being familiar with arts & having basic knowledge in video making and editing.
They should have an interest in the promotion of youth volunteering information and of youth media.
A motivation to work towards deadlines.
An ability to take the initiative.
A desire to develop their own projects.