Domaine : Aarbecht am sozialen oder edukative Beräich
Programme : Service volontaire européen
Organisation d'accueil
Katholische Jugend und Jungschar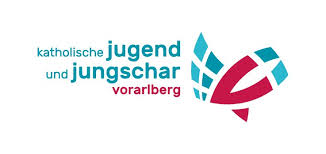 Mission
Adresse / pays
Unterer Kirchweg 2
A-6850 Dornbirn
Austria
durée 6 - 12 Méint
début: september 2021
fin: juillet 2022
type de mission: individuell
Description de la mission :
The Katholische Jugend und Jungschar Vorarlberg is an association with more than 7.000 members. Therefore it is the biggest youth organisation in Vorarlberg. There are four main principles for our work with young people: support, personal development, spirituality and socio-political commitment. Additionally the Katholische Jugend und Jungschar is responisble for children's and young people's lobby in general, and provides support for more than 130 parishes in Vorarlberg (financial support, ideas, trainings etc.). In the parishes there are small chapters of the Katholische Jugend und Jungschar like ministrants, youth groups or choirs, which are run by volontary (unpaid) members. The organisation itself is non-commercial, non-profit, and purues a (Catholic) churchly purpose. The organisation's purpose ist to plan and accomplish churchly work with children and young people in Vorarlberg. Networking with other youth organisations in Vorarlberg and Austria is another important aspect of our work. Everyday life in our offices includes office work in general as well as the organisation of various activities for young people, that is young people in general and youngsters actively involved in parish work. These activities include workshops, youth exchanges, creative leisure time activities, seminars on different topics (youth work, teamwork, spirituality etc.)or trips (for example to Taizé).
Tâches du volontaire :
The volunteer will work five days a week, 34 hours a week including German course. S*he will have two days holidays per month.
The volunteer in our organization will get an insight into Catholic youth work in Vorarlberg and more general in Austria. He*she will learn a lot about working in a team and working on her"his own in an office, as office work is the major part of the everyday routine.
Furthermore, he*she will gather skills pf planning, running and evaluating projects. The volunteer will develop many creative skills as preparing creative activities and workshops are major parts of the projects.
Profil recherché :
The volunteer should be open for the goals and believes of the Catholic Church but does not have to be a member of the Church. He*she should like to work with children and young people and should be creative. Basic knowledge of
German would be an advantage but is not necessary for the work in our office. He*she should be reliable. It would make things easier if the volunteer had a driving license, but it is also not necessary.