Domaines : Aarbecht am sozialen oder edukative Beräich, Kultur
Programme : Service volontaire européen
Organisation d'accueil
Fundacja Bajkowy Las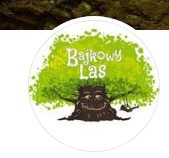 Mission
Adresse / pays
Located is in town Łubniany, close to the city Opole
Poland

durée < 2 Méint
début: august 2021
fin: septembre 2021
type de mission: am grupp
Description de la mission :
The "Fairy Tale Forest" Foundation was established to give children the opportunity to develop in harmony with nature, without violence (non-violent communication), and with the natural development of a young person.
At the moment there is a preschool group (12 children), which participates in a daily morning circle, excursions in the surrounding
forests and meadows, as well as in many activities (cooking day, horseback riding, visits of guests and others) in its forest base. The
vast majority of activities take place outside (including winter activities), following the principle: There is no bad weather, there is incorrect clothing.
Tâches du volontaire :
The participating volunteer will accompany the children in their daily activities. (morning circles, everyday trips, horse ridings and so), His/her task will be to support the educational process, support in resolving conflicts, support the staff in working both with children, preparing materials, proposing new activities, creating educational materials, supporting the daily routine associated with animals.
Profil recherché :
We are looking for a person who is not afraid of challenges, being outside (even in difficult weather), cheerful and open to both working with children and cooperating with the staff.
You do not need to have extensive experience, knowledge of the forest, special equipment, or additional skills – the most important thing is that you are open to new experiences and are aware that the rain will not so easily chase away your good mood!