Domaines : Protection de l'environnement, Protection des animaux
Programme : Service volontaire européen
Organisation d'accueil
Third Eye Education and Youth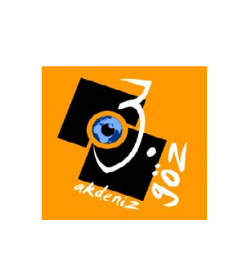 Mission
Adresse / pays
AKDENİZ ÜÇÜNCÜ GÖZ EĞİTİM VE GENÇLİK DERNEĞİ
Coordinator : Mr. M. Seyhan AKDOĞAN
Address : Cumhuriyet Bulvarı Kazanlı Eski Belediye Binası Sağlık Ocağı Üstü
Kazanlı - Akdeniz/MERSİN


durée < 2 mois
début: mai 2021
fin: juin 2021
type de mission: en groupe
Description de la mission :
Akdeniz Üçüncü Göz Eğitim ve Gençlik Derneği (Third Eye Education and Youth Association of Mediterranean-TEAM) is situated in Kazanlı - Mersin – Turkey.
T.E.A.M. was founded in 2009 in order to protect the wild and natural life with the local community and youth in and around Mersin. We especially care alot with the Sea-Turtles (Caretta-Caretta and CheloniaMydas), which leave their eggs on the coast of Kazanlı-Mersin and are under the risk of extinction. We act as an EVS coordinating organisation in Mersin (sending and hosting volunteers), give training course to youths, build up awareness and European citizenship by volunteering.
Our organization is promoting international and intercultural values, also youth initiatives and projects in the local community.
Tâches du volontaire :
Activities from the weekly program:
Meeting with mentors and project coordinator discussion – briefing
Cleaning the coast where turtles lay their eggs
Preparing media about environmental protection
Turkish Language support
Meeting with local people and informative activities about environment
Informative workshops
cleaning the beach
when the mama turtles season starts, the volunteers protect the mama turtles (from the dogs mostly) all night long by dividing into two groups at the beach. There are two groups in the night shift and usually determined by the numbers of volunteers via lottery. First group's working hours are between 10:30-3:30 and second group's working hours are between 00:30-5:30 (working hours may be vary with time).
Profil recherché :
EVS place open for young people with a strong motivation to be a volunteer