Domaine : Travail social et éducatif
Programme : Service volontaire européen
Organisation d'accueil
La Maison de l'Europe Le Mans-Sarthe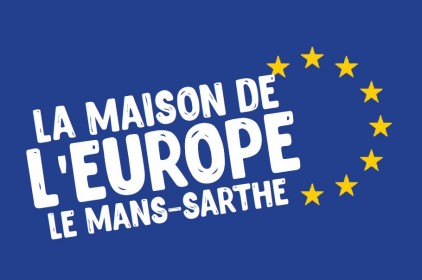 Mission
Adresse / pays
Le-Mans (one hour far from Paris)
France
durée 6 - 12 mois
début: septembre 2021
fin: juillet 2022
type de mission: en groupe
Description de la mission :
The volunteer will be fully integrated into the team of the House of Europe and will be considered as a full member of the association. He/she will participate in all the annual highlights of the association.The activities that will implement the volunteer are really perceived as an added value to traditional activities of the structure as they are carried by a young person from another European country. Depending on his/her skills and their willing to learn, the volunteer will be trained by members of our team in workshop-leading, games, presentations on Europe.
Tâches du volontaire :
The volunteer will be involved in the various activities of the association. We expect you to:
– Go to primary schools to promote Europe and talk about your country, culture. You can create your own educational tools to present your country or EU in a fun and interactive way.
-Lead workshops about your country and culture with local kids and youth during holidays in our partner towns.
– Create specific communication tools (videos, exhibitions etc.) to make young people aware of European citizenship and educational tools of communication to present the EU and its policies, or one of the countries, or mobility etc, on our website.
– Help us to be active on social media (Facebook, Twitter, Instagram, YouTube).
-Manage the specific Instagram account of European volunteers in Sarthe.
– Inform locally on mobility opportunities for youngsters.
-Take part and help to organize some European events (Europe Day, Conference on the Future of Europe, Green Deal activities, gathering of students…).
– Establish a link between our organisation and your home country.
Profil recherché :
HOW TO APPLY? These ESC offers are coordinated by the Maison de l'Europe in Le Mans. You will mainly be in touch with us during the application process, and at the beginning of your ESC to settle there. All administrative and financial aspects of the projects are managed by the Maison de l'Europe. More information about us: http://europe-en-sarthe.eu/a-propos/about-us/
If you already have some knowledge of French, please don't be afraid to apply in French! No matter if there is mistake, you are here to learn! And don't forget that English is not well spoken (or not spoken at all) in French rural areas!