Domaine : Culture, Protection de l'environnement, Travail social et éducatif
Programme : Service volontaire européen
Organisation d'accueil :
Hopeland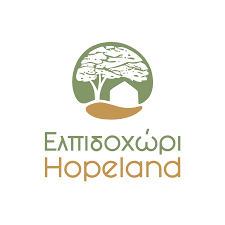 Mission :
Adresse / pays :
Hopeland is situated on a hill near the village Malandreni and located 130km (approximately 2h) south of Athens.
durée : < 2 mois
début : juin 2022
fin : juillet 2022
type de mission : En groupe
Description de la mission :
Live for 1 month in Hopeland, a 7-acre eco place in southern Greece focusing on sustainability and co-create your dream community with 15 more volunteers from around Europe.
Use your hands, your mind, your creativity and any other skills you might have to support into hosting group trainings and residencies, into the enhancement of the place and into outreaching the local community of Hopeland.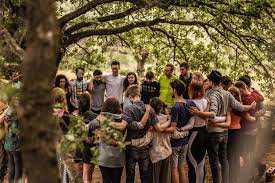 Tâches du volontaire :
During the summer, we will have several groups visiting Hopeland for learning activities. Most of these activities are connected in one way or another with the idea of sustainability.
As part of the Hopeland team, you will be asked to support hosting these groups in several ways and according to your skills.
It can be preparing the place, cooking, delivering workshops or activities, tutoring them into task-related activities and in general supporting the hosting of those groups.
One of the parts of the project is to reach out and connect with the local community and the local initiatives of the surrounding area.
We aim to build strong partnerships and plan common activities in general and during Greenovation.
Profil recherché :
-18-30 years old (not older than 31 on the 20th of June 2022)
-Legal residents of one of the Erasmus+ programme countries, and they do not require a visa to enter Greece
-Eager to learn or already have the knowledge or experience with the thematics of the project
-Enthusiastic with hands-on activities.
-Eager to take initiatives and create opportunities for themselves and society.
-Ready to live in a rural environment with basic conditions for 4 weeks.
-Ready to be challenged into aligning together with people from different cultures into making together a sustainable community.
-People with a clear plan and vision regarding their participation in the project and beyond.
-Extreme priority will be given to those that are facing or faced any kind of troubles in life