Domaine : Culture, Sport, Travail social et éducatif
Programme : Service volontaire européen
Organisation d'accueil :
Rückenwind – AK Tirol

Mission :
Adresse / pays :
Mühlviertel, Upper Austria
durée : < 2 mois
début : septembre 2022
fin : septembre 2022
type de mission : En groupe
Description de la mission :
The Arbeiterkammer represents and supports employees in the professional, cultural, economical and social area.Our field of activities and support is very wide and includes codetermination and control of law-making, research on behalf of workers and consumers, information and counciling in law issues, cooperation within the social partnership, legal representation of employees, assistance and support in individual challenges and difficulties.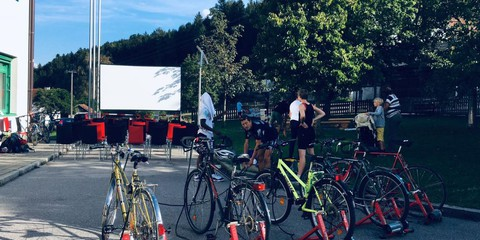 Tâches du volontaire :
You will organise various sustainable and bicycle-powered open-air cinemas along the Danube and be involved in the organisation of the cinema evening, the technology and the catering for the cinema-visitors. Additionally, you will plant trees, produce herbal tea and tend your own vegetable garden! You will be accompanied by Christl Schober, a well-known nutritionist, beekeeper and mental coach. The harvested products are processed and made available to the social centre. In cooperation with the municipality, they also help to renovate local premises for local associations.
You will live together in a house with the other volunteers. Attention: You might have to share your room!
You will be accompanied by two Austrian social workers throughout the project.
Profil recherché :
We are looking for persons who want to develop their own skills.
Following an healthy Lifestyle.