Domaine : Culture, Protection de l'environnement
Programme : Service volontaire européen
Organisation d'accueil :
Villa Elba Kokkola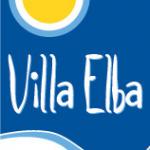 Mission :
Adresse / pays :
Perho, Finlande
durée : < 2 mois
début : août 2023
fin : septembre 2023
type de mission : En groupe
Description de la mission :
Working hours: 35-38 hours /week. Working days are usually from Monday to Friday between 8-16, but sometimes working time can be in evenings or weekends.
Volunteers live in a house with shared bedrooms. Lunch is provided during working days, and volunteers receive food money to prepare other meals by themselves.

Tâches du volontaire :
Our common path 17-20.8.2023 at Villa Elba in Kokkola, then continues at Perho until 22.9.2023
In this project, the volunteers work in cooperation with students to renovate nature trails in rural areas in Central Ostrobothnia. The work is physical work including cutting bushes, measuring and cutting timber, and constructing the path using different tools, creating signs for the paths, painting etc. During the project, volunteer for example learns to: build and refurbish various types of outdoor routes and areas according to the plans given, build hiking trails for the needs of different users, use personal protective equipment, consider occupational safety and maintain work ability, promote sustainable development practice
https://www.instagram.com/p/CflWrO5gj4n/
More information: https://www.villaelba.fi/en/our-common-path/
Profil recherché :
The participants are young people seeking new possibilities to their lives.
We wish that the volunteers are interested in working in nature. There is no need of previous experiences just the interest to try it out and learn more!