Domaine : Culture, Travail social et éducatif
Programme : Service volontaire européen
Organisation d'accueil :
Villa Elba Kokkola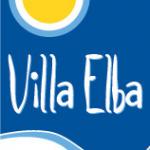 Mission :
Adresse / pays :
Kokkola, Finlande
durée : < 2 mois
début : mars 2023
fin : mars 2023
type de mission : En groupe
Description de la mission :
During the project, the volunteers will live in Youth Centre Villa Elba. The accommodation is in cottages (8 persons/cottage). Therefore, it requires patience and flexibility, as you will share the cottage with other people during the whole project.
Meals are served in Villa Elba during on arrival training, and during the rest of the project, volunteers will get lunch at Villa Elba on working days but prepare other meals themselves. Twice a week Villa Elba staff will go buying the food for the meals with couple of the volunteers.
Villa Elba provides bed sheets and towels.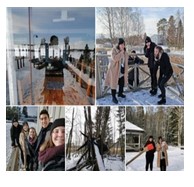 Tâches du volontaire :
Volunteers work in Kokkola and surrounding villages in schools and kindergartens with the theme of friendship. Volunteers plan and conduct functional workshops about friendship and interaction skills. They work with the people they meet to think about what a good friend is like, how to maintain a friendship, and how to create friendships.
Here is the feedback from our volunteers last year: https://www.instagram.com/p/CcStb_yKfwn/?utm_source=ig_web_copy_link
More information: https://www.villaelba.fi/en/project-friendship/
Profil recherché :
The participants are young people seeking new possibilities to their lives. There is no need of previous experiences, just the interest to try it out and learn more!