Domaine : Culture, Travail social et éducatif
Programme : Service volontaire européen
Organisation d'accueil :
Villa Elba Kokkola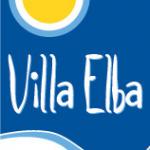 Mission :
Adresse / pays :
Kokkola, Finlande
durée : < 2 mois
début : juin 2023
fin : juin 2023
type de mission : En groupe
Description de la mission :
Accommodation is organised in Youth Centre Villa Elba in beautiful summer house Villa Marina by the sea. It is a simple house with no modern comforts: there are no indoor toilets, no indoor shower or running water in the house. Water is available from the well outside and there is an outdoor shower and sauna tent. House is heated thanks to the fireplace and electric radiators. Therefore, it requires patience and flexibility, as volunteers must adapt to a modest living environment. On the other hand, the Villa has a beautiful environment and offers participants a unique chance to try out traditional Finnish summer cottage lifestyle.
Working hours: approx. 35 hours /week. Working days are usually from Monday to Friday between 8-16, but sometimes working time can be in evenings or weekends.

Tâches du volontaire :
During the project the volunteers will plan and lead multicultural summer camps.
Volunteers will carry out summer camps that are open to local and refugee children. They will spend time together doing traditional summer camp activities such as playing, singing, swimming and dancing. Camp is an easy and simple way to bring together children from different cultures. Through games and activities children will get to know each other. These shared experiences often lead to long-lasting friendships. Volunteers will plan and lead different kinds of workshops and activities for the summer camps and together with the staff of Villa Elba ensure a safe atmosphere for the campers.
https://www.instagram.com/p/Cf_MFObgmHQ/?utm_source=ig_web_copy_link
More information: https://www.villaelba.fi/en/summer-for-success/
Profil recherché :
We are looking for persons who want to develop their own skills.
Volunteering activities helps you to broaden your picture the world and gives you chance to develop your multicultural skills. You improve your language skills and gain more confidence to act in different situations. By participating in the project, you develop many skills related to working life, teamwork and living abroad.