Domaine : Travail social et éducatif
Programme : Service volontaire européen
Organisation d'accueil
Association FOR YOU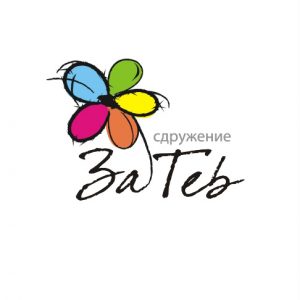 Mission
Adresse / pays
Bulgaria
durée 3 - 6 mois
début: à convenir 2021
fin: à convenir
type de mission: individuelle
Description de la mission :
Association FOR YOU is a non profit organization working for the public benefit. We believe in the equal rights of everyone for a worthy life. Our main target group is young people and we know that the non formal education is a very good possibility for them to gain skills and competencies. In Association FOR YOU we actively work with youth at local and international level, we organize youth initiatives, free time activities and training for young people, as well as for youth in disadvantage situation. We provide to young people information about volunteering abroad, as well as help for job searching and job application.

Tâches du volontaire :
The volunteers will occupy positions in the following areas:
communication and interaction with youth organizations in the country
communication and interaction with institutions and decision-makers in the country
dissemination of the activities of the organization
creation of partnerships and seeking opportunities for organizing activities in support of the youth
researches and analysis the field of youth policies
The specific activities in which volunteers will be involved are:
conducting a youth leadership academy
conducting monthly meetings in different municipalities in Bulgaria
studies on youth issues
opinions on laws and strategies in the field of youth
initiatives to promote European values
participation in working groups by priority
presence during board meetings of the organisation
meetings with decision-makers at a national and local level
organizing national and international youth events
search for information about youth organizations
meetings with youth organizations
establishment of a network of regional coordinators
meetings between young people and decision-makers
promoting the activities of NMF
creating partnerships with organizations at a local, national and international level
preparation of initiatives and activities to support structural dialogue
communication with decision-makers
communication with youth organizations
communication with partners
Profil recherché :
Motivated to participate in the proposed activities
Open to working with different people in terms of their social background or ethnicity
Interested in work in the field of youth and youth policy
They should have completed their education or be at the end of their training cycle
They wish to gain more practical experience
Suitable for positions are young people whose education and/or interests are in the following areas – youth activities and policies, management, marketing and advertising, informal learning, public relations, media and communication, international relations, political science, public administration, European Studies, project management, organization of events.