Gëff och du Volontaire
Mat engem Fräiwëllegendéngscht kënne jonk Leit sech fir ee konkrete Projet vun allgemengem Interessi engagéieren. Et ass eng Méiglechkeet, duerch praktesch Erfarungen ze léieren an sech z'orientéieren, bei där een sech fir e bestëmmten Zäitraum vollzäit engagéiert. Bei verschiddene Programmer lafen d'Aktivitéiten zu Lëtzebuerg, bei aneren an engem aneren europäesche Land oder esouguer iwwert Europa eraus.
Ech,
Fräiwëlleg?
Entdeck déi verschidden Programmer an Opportunitéiten vum Fräiwëllegendéngscht.
Fann deng
Missioun
Entdeck d Organisatiounen hei a Lëtzebuerg an am Ausland déi Missiounen proposéieren.
Lief däin
Engagement
Entdeck eis Formatiounen an wéi mir dech encadréieren fir datt deng Missioun en Erfolleg gëtt.
Missioun vun der Woch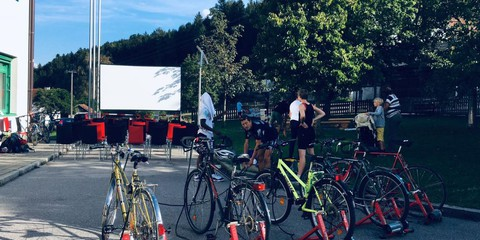 Healthy Living VIII und Radlkino 02.09.22-30.09.22
The Arbeiterkammer represents and supports employees in the professional, cultural, economical and social area.Our field of activities and support is very wide and includes codetermination and control of law-making, research on behalf of workers and consumers, information and counciling in law issues, cooperation within the social partnership, legal representation of employees, assistance and support in individual challenges and difficulties.
Nächst Event
Info-Session service volontaire 01.06.2022
Important : La session d'information se déroule en langue luxembourgeoise. – Tu as entre 18 et 30 ans ? – Tu veux donner un nouvel élan à une période de ta vie ? – Tu veux donner de ton temps et enrichir tes compétences ? – Tu veux t'engager au Luxembourg, en Europe ou plus loin encore ? Une mission du service volontaire pourrait être exactement ce dont tu as besoin ! Viens vite t'informer…