Domaine : Culture, Travail social et éducatif
Programme : Service volontaire européen
Organisation d'accueil :
Actio Catholica Patria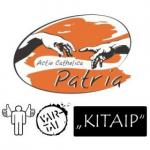 Mission :
Adresse / pays :
L'Arche community
Kaunas
Lithuania
durée : 6 - 12 mois
début : à convenir
fin : à convenir
type de mission : Individuelle
Description de la mission :
Kaunas l'Arche community is a small faith-based community of friendship and mutuality between people with intellectual disability and those who assist them. Community life, spirituality and professionalism are the desired basis of our organization.
The community operates as a Day center, Social workshop, living home and supported decision-making department. The mission of l'Arche communities is to reveal the gifts of people with or without disabilities through close and communal relationships.
We believe that every person has unique value and can enrich our world by his/her unique personality and abilities.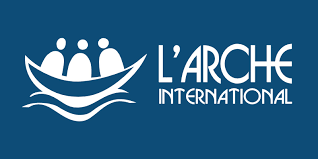 Tâches du volontaire :
During the day people with disability assisted by employees and volunteers do ceramic or wood works, make candles, soap, take care of home and garden and do daily duties together. Also, there are common activities, feasts, trips, camps, other events during the weekends or other time. All the activities are to help people with disabilities to lead a quality and fulfilling life and to be a valued part of the community and wide society.
– To assist persons with intellectual disabilities in daily routine and tasks, to help them to do things themselves (not instead of the person);
– To assist them in the kitchen, garden, home works, handcrafts, sports, trips, celebrations, journeys, talks, games…; to organize a leisure time;
– To communicate and discover the person and his/her personality and let yourself be discovered; to initiate/keep a conversation with persons with disability, to motivate them;
– To collaborate with the whole team of assistants;
– According to your skills, desires and the need of the community – to participate in the outreach and/or fundraising, making photos, decorating for the feasts and many others.
Profil recherché :
Apply for this project if :
You want to get to know yourself better;
You enjoy being among people;
You want to experience communitarian life;
You want to discover the amazing world of people with intellectual disabilities ;
You like or would like to learn self-reflection You are open for Christian values and practices ;
You are ready and open to collaborate, to learn new things, to do simple daily works (as cooking or gardening or handcrafting);
You want to improve your creativity, take initiatives – there is a lot of space for that!