Domaine : Travail social et éducatif
Programme : Service volontaire européen
Organisation d'accueil :
Associazione Vagamondo

Mission :
Adresse / pays :
Associazione Vagamondo
Bergalo
Italy
durée : 6 - 12 mois
début : à convenir
fin : à convenir
type de mission : Individuelle
Description de la mission :
Vagamondo, based in Bergolo, in the south of Piedmont region, in Italy, is an NGO focused on European mobility and non-formal education. It provides learning and growing opportunities for young people and youth workers.
​
The usual daily working schedule is from 9 to 13 and from 14 to 17, from Monday to Friday. The timetable will be different and can include weekends when youth exchanges, trainings, or other events happen in Bergolo. The secret word to apply is "Bee".
All seven volunteers will be sharing two flats in the main square of Bergolo, next to the office of Vagamondo.
The flats consist of a kitchen with a dining room, a bathroom, and double bedrooms. Volunteers will decide for themselves how to settle in the rooms. All the accommodation expenses are being taken care of by the organization.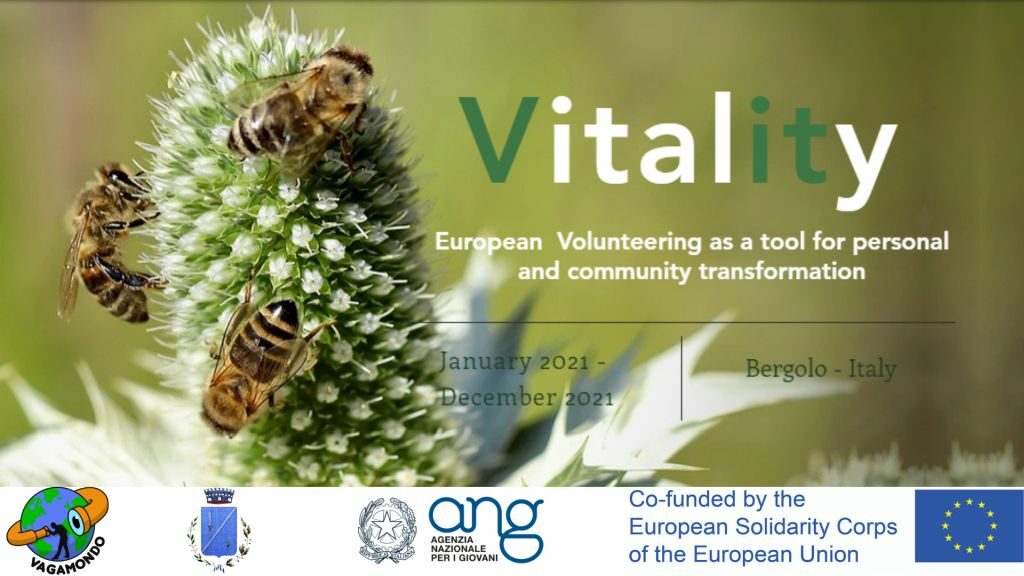 Tâches du volontaire :
Main Tasks:
-Local Festivals & Cultural Activities:
The municipality of Bergolo organizes festivals and cultural events of music and art. Your role will be to collaborate and support the organizers of these events.
-International & Local Youth Work:
You will provide support to Associazione Vagamondo in the development of youth exchanges, training courses, and volunteering projects in Bergolo and abroad.
You will also help to promote the international opportunities for young people available within the ESC and Erasmus + program.
-Local Trails:
Together with the municipality of Cortemilia and 15 local volunteers, Vagamondo is taking care of cleaning forest trails of Alta Langa and of organizing local events to valorize them and rediscover them with the local population.
-Bergolo Digitale:
"Digital Bergolo" is our project that valorizes and shares the local artistic heritage. You will be involved in completing and enriching the portal that includes all the pieces of art spread around the village: the winners of several sculptures and paint national festivals.
-Crocetta Farmhouse:
Historical farmhouse more than 300 years old, it is the headquarters of the organization New Wellness Education.
You will support in the creation of organic cultivations and in the implementation of didactic events in cooperation with schools and other organizations.
-Personal Project:
In the framework of your learning goals and according to the values and mission of Associazione Vagamondo, you will be encouraged to carry out your own personal project.
More informations http://bit.ly/vitality_webpage
Profil recherché :
This experience may be for you if you:
You are 18 – 30 years old
You are fully vaccinated against Covid-19
You are long-term resident in Europe
You are available for volunteering for 12 months (project begins at the beginning of the year)
You can freely communicate in English and are interested in learning Italian
You want to interact with locals and young people from other countries, directly and online
You would like to practice and improve teamwork skills in a multicultural context
You want a pause from your daily life, focus on yourself, experiment with new things, and valorize old or new passions to start a new path after volunteering with clearer priorities and newly defined goals
You want to live for one year in a village, in the countryside and enjoy being surrounded by nature
You are close to one of the following profiles:
You have already some experience in working with young people and in non-formal education, or you already took part in some international youth exchange or training course, and you're further interested to learn how to organize such projects, to increase your competence in youth work and in developing a youth organization.
You have no experience with non-formal education and youth mobility projects, or you've had little involvement in this field, and you are curious to know more about it, and you want to expand your horizons by learning about a different country, another culture, living abroad, and discovering new ways of living