Domaine : Travail social et éducatif
Programme : Service volontaire européen
Organisation d'accueil :
Actio Catholica Patria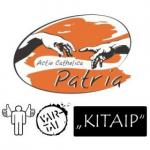 Mission :
Adresse / pays :
A.C. Patria Volunteer center
Lithuania

durée : 6 - 12 mois
début : à convenir
fin : à convenir
type de mission : Individuelle
Description de la mission :
The NGO "A. C. Patria" since 1991 offers socialand culturalservices to young people. Our organization carries out activities offering social and cultural services for young people aged 14 to 29 years. A.C. Patria likewise consults and provides training to other organizations and individuals about volunteering and youth work. It equally provides services to different groups of young people and strives to work using different methods and ways inorder to meet the social need of youth of different age groups.
The project "iMap"invites you to explore solidarity through volunteer-driven cooperation among local host organization and the relation of humans to their physical environment and its importance in today's world. Join this project and you will be able to promote solidarity and active citizenship by volunteering in a specific hosting organization, participating in and organizing solidarity events, etc.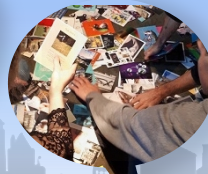 Tâches du volontaire :
Representation and publicity of A.C. Patria in various events and in social media
Promotion of volunteering in various events, school visits, etc.
Running the volunteers' blog: doing interviews, writing articles, etc.
Administrative tasks related to various volunteering projects (paper work, post visits, etc.)
Technical/practical works in A.C. Patria and volunteers' flats (inventory, keeping an overview about the condition of flats, purchasing necessary things, etc.)
2-4 times a month a day with the youngsters of A.C. Patria (in the Youth Center "Vartai" or the Empowerment Center "Kitaip"): workshops, "lessons", cultural meetings, cooking, projects promoting volunteering activities, etc.
Check out the volunteers' blog: https://timetoevs.blogspot.com/
Profil recherché :
have a very good command of English (spoken and written).
have a positive attitude towards the idea of volunteering in general and the willingness to promote it in the society.
are interested in publicity topic: articles, making photos, organizing events and etc.
willing to engage in a direct contact with various syoungsters, not afraid of contact and open to meet and communicate.