Domaine : Travail social et éducatif
Programme : Service volontaire européen
Organisation d'accueil
United Societies of Balkans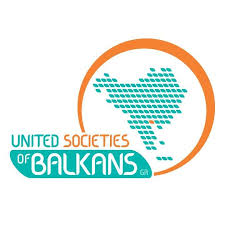 Mission
Adresse / pays
Alamanas 9,
Agios Pavlos 55438,
Thessaloniki, Greece

durée 6 - 12 mois
début: janvier 2022
fin: juillet 2022
type de mission: individuelle
Description de la mission :
United Societies of Balkans (U.S.B.) is a non-profit, non-governmental organization based in Thessaloniki, Greece, working in the field of youth mobility, participation and promoting youth awareness of social issues. It was founded in 2008 by the initiative of a group of active young people who wanted to address the social issues which affect the youngsters in the Balkans and Eastern Europe.
The main activities of the project are related to Web Media. On the website of the project (www.balkanhotspot.org) you can find the articles, the radio podcasts, the link to the videos and to the E-Magazine "Balkan Beats" made with the essential contribution of our volunteers. Through these tools, the volunteers, in cooperation with the youth of the local society and the other volunteers of our organisation, will contribute to create and maintain a space of free expression and communication  among young people, always within the context of the subjects, the principles and the goals of the Erasmus Plus Programme.
The volunteers usually work in shift of 4 hours per day from Monday to Friday. The organisation can ask them to work more hours or during the weekends if needed, for maximum of 35 hours per week.
Tâches du volontaire :
The activities in which the volunteer will be involved are:
Organisation and development of an e -radio (live or podcast).
Organisation and development of a web- tv. Documentaries emphasised on social issues and cultural activities in Thessaloniki are highly recommended.
Organisation and development of « Balkan Beats », an e- journal focused on youth and human rights.
Management of the website of the project and its social networks
Organisation and participation in special events and meetings organised bythe project, especially during dates dedicated to EU or Human Rights.
Workshops organised by USB. The three workshop on Media (mandatory) plus the Creativity and Cultural Activities Coordination Workshops (optional)
Deliver workshops for the other volunteers as well as for locals based on their skills and knowledge
Participation in some public events or festivals organized by the local authorities or other organizations, such as the International Film Festival of Thessaloniki.
Profil recherché :
The selection of the participants is mostly based on their motivation and personal interest in the topics of the project. People aged 18-25 and people with fewer opportunities have the priority. Our ideal volunteer candidate is an open minded person willing to learn, to improve her/himself and to help other people. It is important to be ready to work in a team and to share the daily life with people from different backgrounds. It is not necessary to have a previous technical knowledge of media. Although it is not required to have a high level of English, the volunteers need to have at least a basic knowledge of the language. That is this important for their everyday communication with international and local people but also for their safety.