Domaines : Aarbecht am sozialen oder edukative Beräich, Kultur
Programme : Service volontaire européen
Organisation d'accueil
K.A.N.E.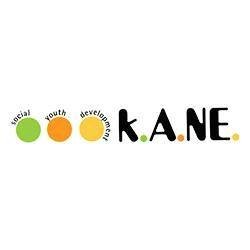 Mission
Adresse / pays
Kalamata, Greece
durée Individuell ofklären
début: individuell ofklären Individuell ofklären
fin: à convenir
type de mission: individuell
Description de la mission :
Social Youth Development K.A.NE. is a non-profit organization situated in Kalamata, Greece.
Our main target group is young people aged 15-30, youth workers, youth leaders, mentors and trainers.
However we are also working with all the local community.
Digital KANE is the new project of Social Youth Development(K.A.NE) which aims to develop informative and educational digital content for the young people through which they will increase their personal, social and professional skills.
The platform has been existing for a year now and it proved necessary during the last crisis, where Social Youth Development had to suspend all youth work activities due to the consequences of the pandemic of COVID19 and quarantine.
Tâches du volontaire :
Develop and update the content for theplatform (videos, articles, podcasts, tutorials) so young people can benefit from them.
Provide online language workshops.
Organize & facilitate a radio show.
Administrating and updating the news.
Assist in the promotion of the organization's activities and news.
Assist in the administration of the social media profiles.
Assist in the development of graphics design.
Assist in the development of websites.
Search for partners to include in the organization's activities.
Profil recherché :
Interest in technology and computer science.
Knowledge on web development (there will be given training, but at least basic level on joomla and word press content management systems will be highly valued).
Knowledge on graphics design.
Knowledge of multimedia editing (images, videos,etc).